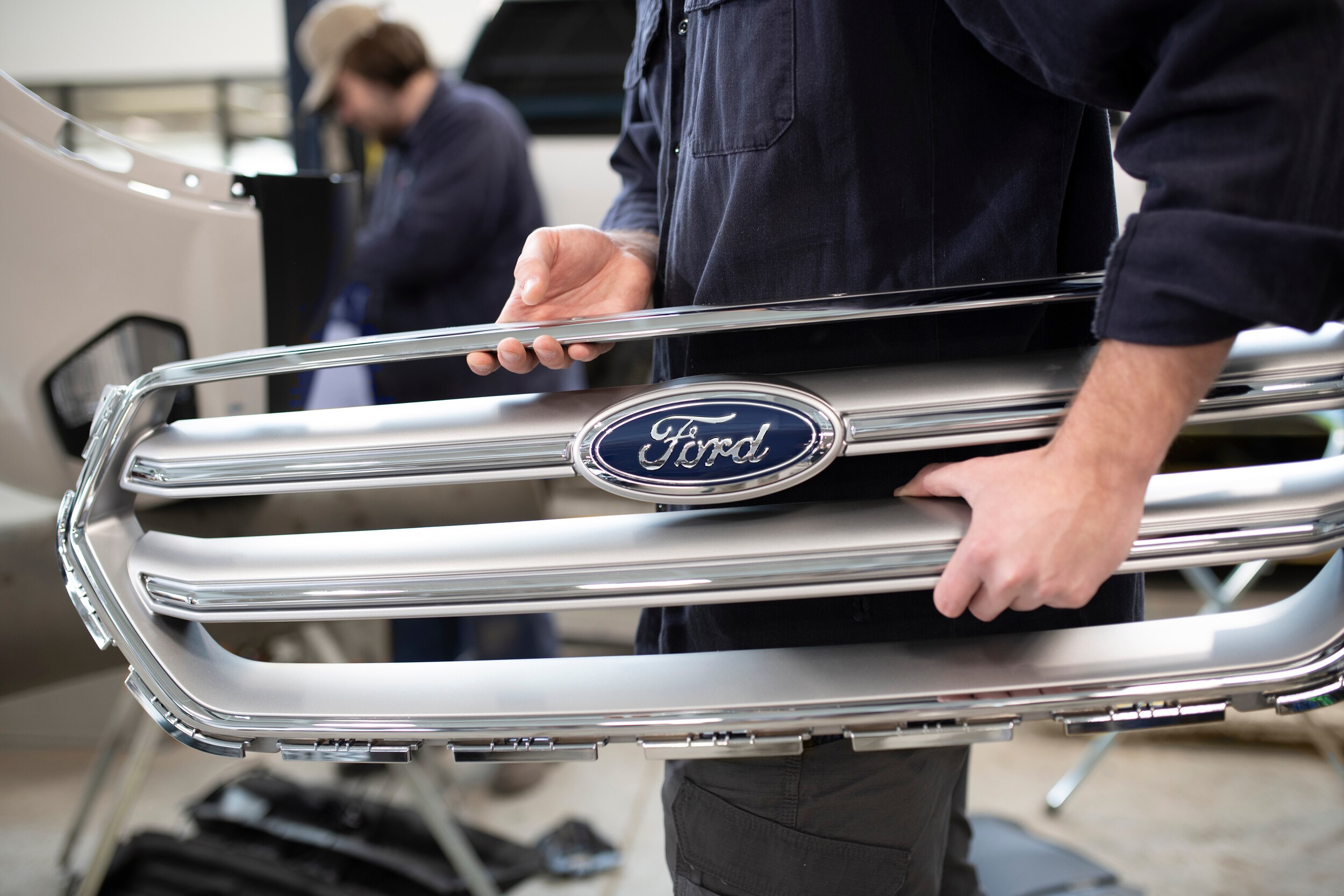 ?
One reason that so many choose to shop with Chiefland Ford is that we're there for our customers and community in times of need, and that's clear to see with our response to COVID-19. We know that many are struggling and dealing with a lot of uncertainty, and that's why we want to be a dealership that car shoppers can lean on. Below, we've highlighted all we've done to help car buyers and all we're doing to keep our dealership safe and clean!
Special Ford Offers Near Old Town, FL
Many are still looking to buy a new Ford truck, car, or SUV near Newberry, FL, and spring is often the best time to do so. Well, it's still the best time even with all that's going on with COVID-19, and part of that comes from our special offers. You can find both 2019 and 2020 Ford models in our new inventory, and we have special financing offers for both years. You can enjoy 0% financing for 84 months on 2019 Ford models, from a Ford F-150 to a Ford Explorer, or, if you opt for a 2020 Ford, you won't have to make a payment on it for six months! Plus, we're waiving all dealer's fees on any new Ford model you buy!
All That We're Doing to Deal with COVID-19
Our dealership has taken many steps to help those that still want to visit our dealership, and we also have many online tools for you to take advantage of. If you are visiting our Ford dealer near Williston, FL, you can do so with confidence as we thoroughly clean our dealership daily. We also have provided instructions to our staff regarding staying home if they feel sick, social distancing, and proper hand-washing techniques. We have sanitizer stations set up around our showroom, too! We're following the advice from the CDC and state health authorities so that you don't have to feel on edge when coming to see our many new Ford models for sale.
Use Our Online Finance Tools
One way to feel safer while buying a new car during COVID-19 is to handle it online, and our dealership can help with that. We provide clear details on all our new Ford models and used cars for sale near High Springs, and you can choose the model you want online. The next step is auto financing, and we have many tools to use. You can apply for a car loan online, learn the differences between buying and leasing, and look for other incentives. Our team is also here to help you through online car buying, so give us a call if you have any worries!
Get Your Vehicle the Service it Needs
COVID-19 doesn't mean that vehicles stop needing maintenance, so if you want your current model to keep its quality, our Ford service center is here for you. We have deals on new tires, oil changes, and alignments, and we can pick up your model, tackle the maintenance, and get it back to you so that you don't even have to leave the house!
Contact Chiefland Ford with Any Questions!
We love doing our part to help the communities around us, and you should reach out if there's any way that we can help you in these trying times. We'd love to talk with you more about the various ways our dealership is adjusting to COVID-19 and the many incentives we have to buy a new Ford during this time. We hope you stay safe and reach out to Chiefland Ford!