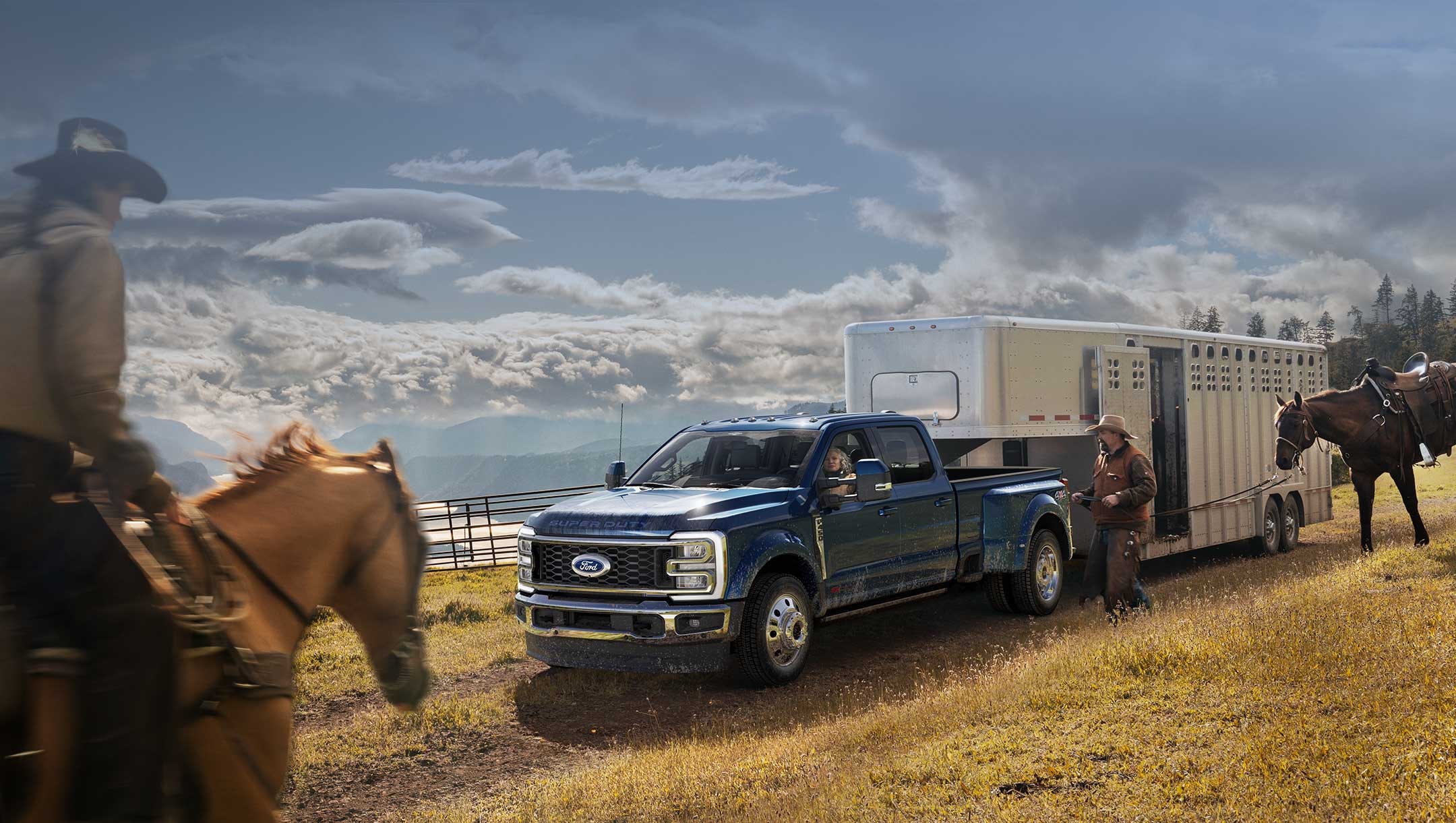 Ford Dealer serving High Springs FL
Take a Ford for a test drive and have the experience of a lifetime. If you are in the market for a pre-owned or new Ford vehicle then you'll only need to visit Chiefland Ford. If you need a big truck, a small SUV, and even a fuel-efficient car then Chiefland Ford has the vehicle for you! We are proud to have such a large variety of vehicles for you to check out. Our dealership includes the latest models such as the Ford F-150, Ford Bronco, Ford Super Duty, and so much more! Be sure to find what you're looking for at our dealership. You can test drive any of the vehicles on our lot until you find the vehicle that suits all of your needs. We are looking forward to putting you in the Ford of your dreams here at Chiefland Ford.
Getting from High Springs to Chiefland Ford
To get to our dealership you can start by getting on State Hwy 236. In about 8 miles, turn left onto FL-47 S. Once you get to Trenton, turn left onto US-129 S. Stay on 129 until the road comes to and end, then turn right onto N Young Blv.  You will see Chiefland Ford on your left! If you drive past a Hardees you have gone too far. 
About High Springs Florida
High Springs is a city located in Alachua County, Florida, and is the fourth-largest city in the county. This city is the seventh-largest in North Central Florida. Present-day High Springs has been first settled on a permanent basis in the late 1830s. One of the earliest settlements in the vicinity of High Springs was Crockett Springs. This town was located around three miles east of the city we know now as High Springs. The settlers who were living during the 1840s included Marshal Blanton and Fernando Underwood. This city has a lot of rich history and is also home to the Alachua County Library District. The district operates a branch library on NW 1st Avenue in downtown, High Springs. This library is open 7 days a week and provides regular programming for all ages. It also features available free internet and computer access for anyone who decides to visit.
New Vehicles for Sale Near High Springs
If you're from the High Springs area and need to upgrade your vehicle then look no further! Chiefland Ford has the vehicle that will suit all of your vehicle needs. You can stop by our website for a vast variety of new Ford vehicles. We understand everyone has different needs for their day-to-day driving. We maintain a wide variety of new ford vehicles such as the Ford Bronco, Ford Focus, Ford F-150, and so much more. We will ensure you find the perfect vehicle for you.
Find Your Used Vehicle at Chiefland Ford
Shop for your pre-owned vehicle here at Chiefland Ford. If you're in the High Springs, Florida area you can start and end your search with us and save yourself the time and money of going elsewhere. Locating a pre-owned vehicle that suits your needs has never been made easier with Chiefland Ford thanks to our wide variety of pre-owned vehicles.
Car Loans for High Springs Residents
We have the tools, information, and professional help you'll want to find a loan or lease that works for you. You can easily apply for a vehicle loan by using our secure finance application form which is right here on our website. Our friendly finance team I always looking to provide you with the best deals. We look forward to assisting you and instantly approving your loan!
Ford Service Near High Springs Florida
If you're looking to keep your Ford vehicle running in top shape and you live in the High Springs Florida area then you should consider bringing it by Chiefland Ford's repair shop. Our friendly service team is always here to help you with any of your vehicle questions or concerns. Even the hardest-to-find parts aren't a problem for our experienced staff. If you're interested in what our service has to offer then you can arrange an appointment for your vehicle by giving us a call or by filling out our online parts form.
High Springs Resources